hedgemaze's commissions
status: CLOSED as of 6/1/21
---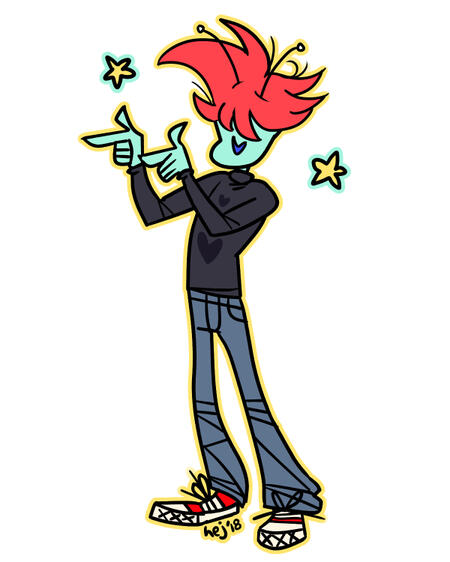 Discounts: 3 for $40; 5 for $65

Additional characters in the canvas are also +$15

Small pets or items can be added for free

Background will be transparent by default

WILL NOT include a WIP (minor fixes can be made)
Toons
$25
Small caricatures on a white background, including bold flat colors, simple shading, and usually some simple decorative element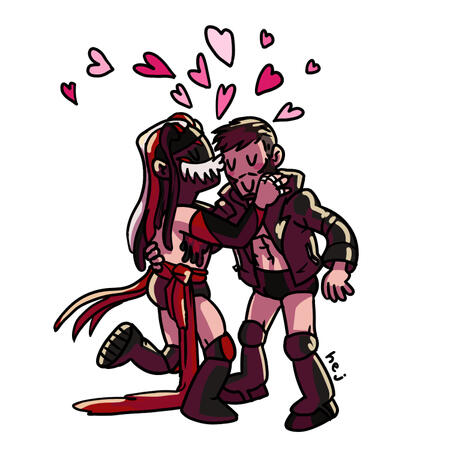 +$15 per additional character (max 3 characters)

+$5 for complicated designs or background elements

Small pets or items can be added for free

Transparent version available upon request

Does not include WIP by default (ask if you want one)
Portraits
$25
Bust-to-halfbody inked, flatted, and shaded drawings of a single character on a white background, with a bold colored outline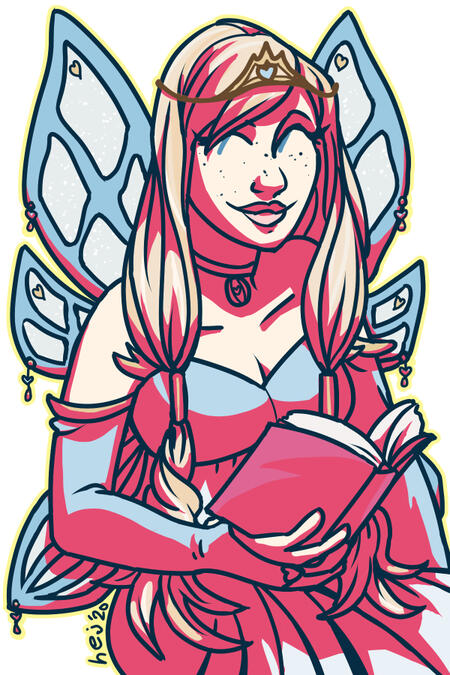 +$15 for a second character (couples, generally)

+$5 for a pet or some large/complex items

If you want less colorful lighting, let me know

Does not include WIP by default (ask if you want one)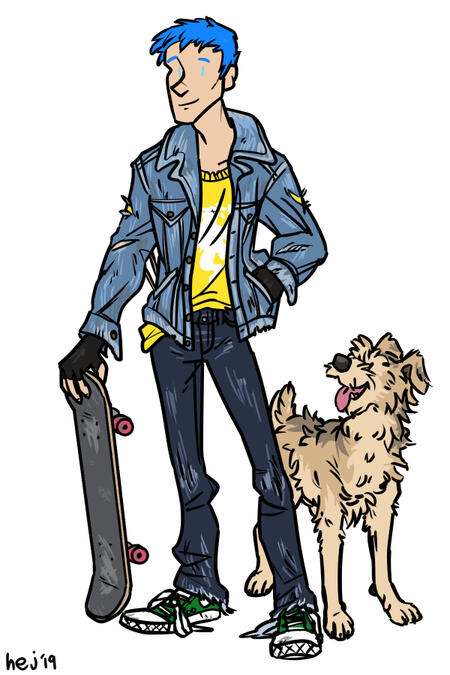 +$30 for a second character; +$10 for a pet

+$5 or more for complicated outfits, many tattoos, etc.

Additional cost for items, other views, text, etc. (ask)

+$5 for shading (let me know how colorful you want)

Transparent/bordered version available upon request

Will include at least one WIP sketch for approval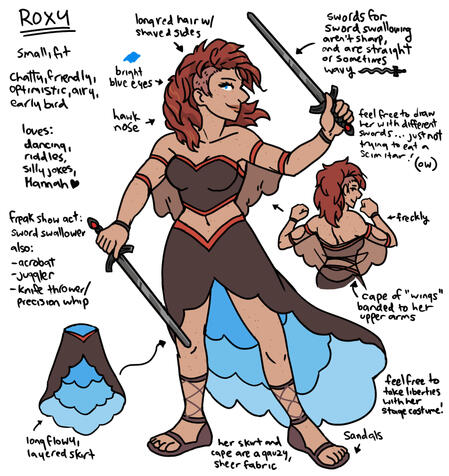 I work best when given some concepts and references and allowed artistic freedom to design

If you want complicated or specific clothing or design elements, I need references to work from

Additional forms, outfits, items, pets, text, etc. can be included with additional costs

Will include multiple WIPs for approval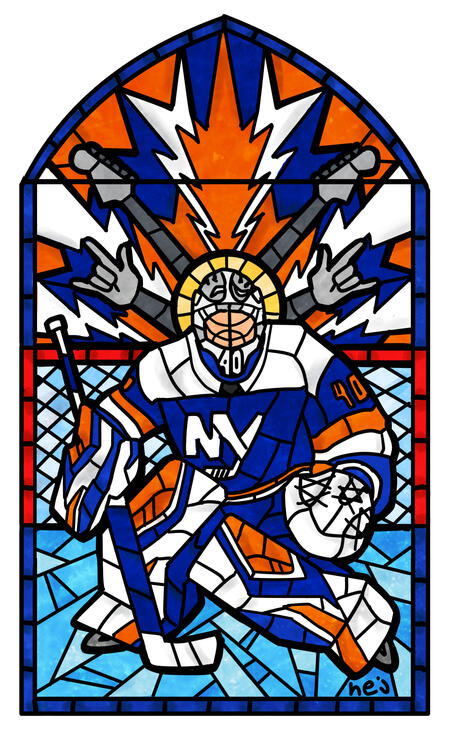 Stained Glass
$85+ (ask for quote)
Stained glass-style illustrations featuring a single character against a symbolically-stylized background
Although all my examples are NHL fanart, only original commissions will be accepted

Cost may increase depending on the complexity of the request; I will let you know if so, and I can work with your budget

Make sure you have an idea of the theme or motif you would like for the background, posing, and preferred color scheme before commissioning (bring references)

Will include multiple WIPs for approval throughout the process
Illustrations
$100+ (ask for quote)
Inked-and-painted illustrations including a fullbody of 1-2 characters in a fully-rendered scene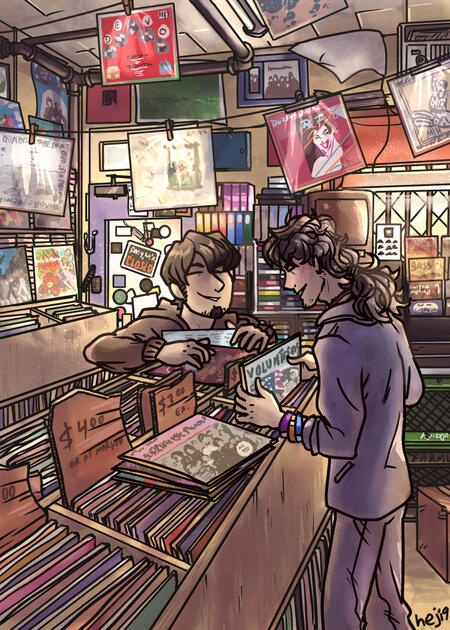 No additional fee for 2nd character, but price may depend on complexity of the scene and can be negotiated; I'll quote you after we discuss exactly what you're thinking of

If you have a scene or color scheme in mind, please share reference photos with me when commissioning-- the more the better!

These could take up to multiple months

Will include multiple WIPs for approval throughout the process
Terms of Service
All prices are in USD and can be paid via issued Paypal invoice. Full payment is required in advance for icons, noodles, toons, and portraits. Fullbodies, character designs, stained glass, illustrations, and graphic design projects will not be issued invoices until approval of the sketch/initial WIP.

Refunds will not be issued unless I am unable to complete the commission.

Minor revisions are free; major revisions after previous steps were approved will incur fees.

Ask in advance if you need specific dimensions/resolution, a transparent version, a version shaped for a phone background, or some other specification that I need to know.

If you don't want your commission posted on social media, or if it's a gift for someone and can't be posted until a certain date, let me know ahead of time.

If you need the art by a certain date, let me know ahead of time. A rush fee may apply.

You're free to crop your commission for use as an icon or graphic, edit it as you wish, and upload it anywhere, as long as you credit me.

I can do small edits for free if you need them in the future (changing a color or a marking, etc.), because I will always retain the full-sized CLIP files. Just ask me.

Unless otherwise agreed and commercial rights are sold, all art is for personal use only and I retain copyright and commercial rights. You're free to use your commission on character profiles, computer backgrounds, printing for your own enjoyment, etc., but the commissioner cannot sell merchandise of the art or otherwise make money from it.

My health can be unpredictable: I am not able to draw every day. While I will work on your commission as soon as I can and usually finish commissions fairly quickly, I can't guarantee a specific time frame, so please do not commission me if this will be a problem for you. However, I will always keep my commissioners in the loop, and my Trello will always be up-to-date with status updates. By accepting this TOS, you agree that you understand this.
Will Draw / Won't Draw
| Will Draw | Won't Draw |
| --- | --- |
| Any species (humans, animals, furries, original species, fantasy races, monsters, creatures, robots, etc.) | Nudity, sexual, or fetish content (romance, kissing, suggestive art, vulgar hand gestures or text are OK) |
| Original characters, fan characters, RPG characters, portraits of you or your friends, family, or pets | Fanart of IP that don't belong to you, or people you don't personally know (like athletes or celebrities) |
| Any age, gender, body type, race, etc. | Hateful, political, or religious content |
| Armor, mechanical details, musical instruments | Gore, horror, body horror, guns, serious violence (minor blood or injuries are OK) |
| Complex details (tattoos, wings, horns, markings, etc.) | I reserve the right to turn down any commission I'm uncomfortable with or don't think I would be able to execute well. |
Order Form
Commission type and # of characters

Character name(s)

A link to the character's profile, and/or a brief description of the character's personality and what they do or like

References images and any clarifications

(OPTIONAL) Preferred pose, expression, or relevant props

(OPTIONAL) Anything else I need to know

(IF TOON OR PORTRAIT) Do you want to see a WIP sketch?

E-mail that I can send an invoice to
Contact me